air leakage | air seal | home improvement projects | home repair
If you have some home improvement projects in mind, make sure you don't forget about your existing insulation.
air leakage | air seal | blower door test | energy assessment | energy efficient home
The best way to find air leaks in your home is with a blower door test during a professional energy audit.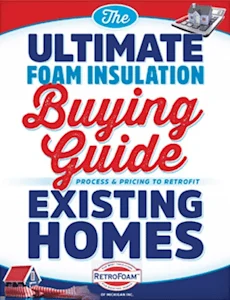 Have questions about insulating your existing home with foam? Our free educational guide compares home insulation types while answering the most frequently asked questions, including the process and pricing of foam insulation.
air leakage | air seal | indoor air quality | injection foam insulation | spray foam insulation
If you're tired of the air you pay to treat escaping and the outdoor air getting in, creating an air seal in your home is the answer.
Smart Homeowner Tips | air leakage | critters | winter
Don't let your home become a warm escape for rodents this winter.