drafts | energy bills | high energy bills | preparing for winter | winter
Like any budding relationship, you and your new house are just getting to know each other.
garage insulation | preparing for winter | winter | winter energy savings
You get your home ready for winter, so why neglect your garage?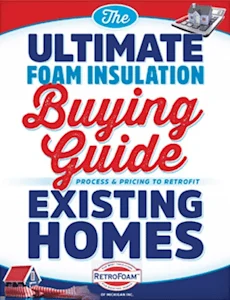 Have questions about insulating your existing home with foam? Our free educational guide compares home insulation types while answering the most frequently asked questions, including the process and pricing of foam insulation.
winter | winter driving tips | winter safety tips
It's time to make the trek to grandma's house for the holidays, but are you as prepped as you should be for the winter driving conditions?
Foam Insulation | cold house | insulation | winter
The colder winter weather is working its way into your area and making your home unbearably cold.
Smart Homeowner Tips | roof | snow rake | winter
Every six inches of snowfall.