Wall Insulation | injection foam insulation
You see a lot in your injection foam insulation research about drywall, but what if you have plaster or maybe you have paneling?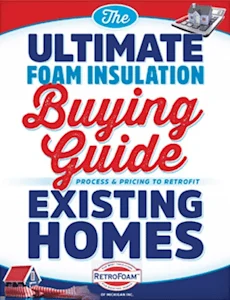 Have questions about insulating your existing home with foam? Our free educational guide compares home insulation types while answering the most frequently asked questions, including the process and pricing of foam insulation.
Wall Insulation | fiberglass insulation | flash and batt insulation | spray foam insulation problems
You've come to the point in building or remodeling your home where you need insulation and your contractor is recommending flash and batt for your walls.
Case Study | Wall Insulation | drafts
It's not fun when you feel a noticeable breeze coming from your bedroom walls.