FAQ | attic | insulation | roof | roof breathe | unvented attic | vented attic
While researching insulating your attic with spray foam insulation, you may have seen that it is essential for the roof of your home to breathe.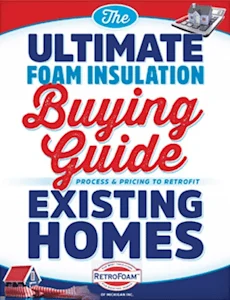 Have questions about insulating your existing home with foam? Our free educational guide compares home insulation types while answering the most frequently asked questions, including the process and pricing of foam insulation.
Smart Homeowner Tips | roof | snow rake | winter
Every six inches of snowfall.