fire rating | ignition barrier | new build home insulation | remodel | spray foam insulation | thermal barrier
Trying to understand insulation and building codes can be difficult if you are well versed in the industry, and can even be a little dicey for the seasoned pro.
energy savings | insulation | remodel
You're a homeowner that understands energy efficiency updates to your home will pay off in the long-run.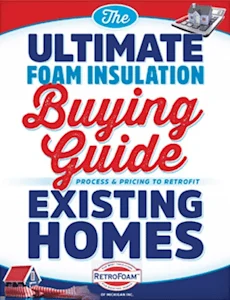 Have questions about insulating your existing home with foam? Our free educational guide compares home insulation types while answering the most frequently asked questions, including the process and pricing of foam insulation.