customer reviews | energy efficient home | energy savings | home comfort
Why do most people insulate their homes with spray foam insulation?
Foam Insulation | energy bills savings | home comfort | injection foam insulation | insulation | spray foam insulation
Have you ever wondered about the magic of foam insulation that it can keep a house not only warm in the winter, but nice and cool in the summer?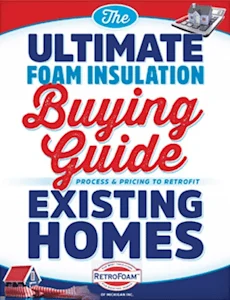 Have questions about insulating your existing home with foam? Our free educational guide compares home insulation types while answering the most frequently asked questions, including the process and pricing of foam insulation.