carbon monoxide detector | health | home safety
Carbon monoxide is called "The Silent Killer" and with good reason.
Pests | allergens | cellulose insulation | fiberglass insulation | health | mold in house | remove old insulation
If you've done your research, you know that a superior insulation material can keep a lot of unwanted things out of your home – like allergens, pests, uncomfortable air, and moisture.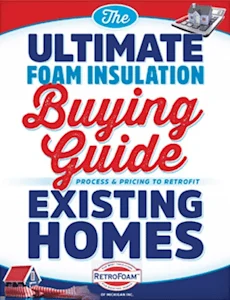 Have questions about insulating your existing home with foam? Our free educational guide compares home insulation types while answering the most frequently asked questions, including the process and pricing of foam insulation.
Inside Look | company garden | garden | health
If you've ever stopped in to the RetroFoam office you've probably been offered a fresh piece of fruit. Soon we'll be able to add our own snacks that will be grown in our own backyard! The new project that we've been working on is our very own garden, located behind our shop in Montrose.