diy spray foam insulation | froth pack | window insulation foam
You're tackling a DIY spray foam project with a spray foam kit or you're sealing up around windows and doors, but you've got one problem – how to trim the spray foam once you're done.
DIY insulation | froth pack | insulation | spray foam kit
You know your home needs insulation and after researching the insulation options and materials available you think spray foam insulation is the way to go.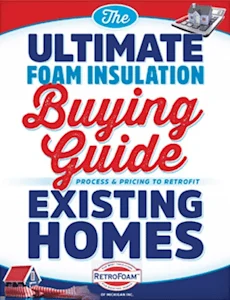 Have questions about insulating your existing home with foam? Our free educational guide compares home insulation types while answering the most frequently asked questions, including the process and pricing of foam insulation.
DIY spray foam insulation problems | froth pack | insulation | spray foam insulation
A Do-It-Yourself spray foam kit may seem like a good choice for your small project, but it's not as easy to apply as the Internet makes it out to be.