air seal | energy efficiency | energy efficient home | energy star | foam insulation benefits | home performance
Home performance is something you should take seriously, especially if you want an energy efficient home.
Consumers Energy | energy savings | energy star | home performance | injection foam insulation | spray foam insulation
For the past six years, RetroFoam of Michigan has been recognized by Consumers Energy for the work we do to make homes more comfortable, but on Thursday we hit an all new milestone.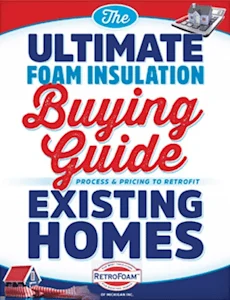 Have questions about insulating your existing home with foam? Our free educational guide compares home insulation types while answering the most frequently asked questions, including the process and pricing of foam insulation.
Foam Insulation | Home automation | News | Smart Homeowner Tips | Smart homes | Tax investment | energy star | generators
Do you have a check coming from Uncle Sam and you're coming up with a plan to invest your tax return?