drafty windows | energy efficiency | injection foam insulation | siding | spray foam insulation
Punxsutawney Phil didn't see his shadow, so he's saying we're in for an early spring, so what are you waiting for?
best window insulation foam | drafty windows | window insulation foam
You've had enough of the drafts coming through around the windows in your home, so it's time to take action.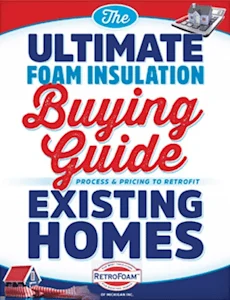 Have questions about insulating your existing home with foam? Our free educational guide compares home insulation types while answering the most frequently asked questions, including the process and pricing of foam insulation.