drafts | energy bills | high energy bills | preparing for winter | winter
Like any budding relationship, you and your new house are just getting to know each other.
Foam Insulation | drafts | energy savings | insulation
You're sitting in your home relaxing, catching up on the novel you're dying to read, when an all-too-common feeling overtakes you – the draft.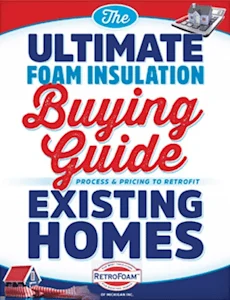 Have questions about insulating your existing home with foam? Our free educational guide compares home insulation types while answering the most frequently asked questions, including the process and pricing of foam insulation.
Case Study | Wall Insulation | drafts
It's not fun when you feel a noticeable breeze coming from your bedroom walls.