Best existing house insulation | injection foam insulation | spray foam insulation | winter energy savings
Are the cold drafts in your home making you run to grab extra blankets? What about cold floors causing a need for extra socks?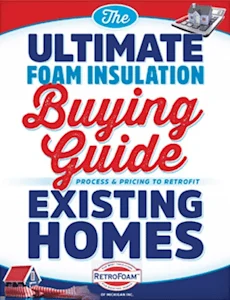 Have questions about insulating your existing home with foam? Our free educational guide compares home insulation types while answering the most frequently asked questions, including the process and pricing of foam insulation.