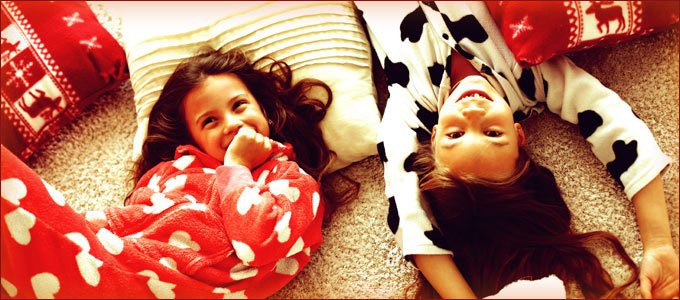 Subscribe
Use Home Decor to Add Warmth to Your Michigan Home
cozy | home decor | Smart Homeowner Tips | winter
Warming up your home doesn't always involve heat. In fact, it can mean something cool, interior design cool.
Here are three simple tips to help your home feel cozy and look better this winter season.
1. Add layers to the floor
Floors contribute to more than 10 percent of heat loss if they are not insulated. To combat cold air from rising, cover them. As much as possible. With cool patterns.
"Adding rugs to your home will provide a warmer-feeling atmosphere," said Bethany Stafford, an interior designer at Columbo's Floors To Go in Jenison. "This is especially true for those rooms or homes with hard surfaces on the floor such as tile, wood, or laminate."
Stafford said it's best to have different rugs for different seasons.
"Thickness or density are nice factors to think about when selecting," she said. "For example a longer, thicker, heavier rug will add a warmer feel to the room through the winter where you may use just a low pile rug in the warmer season just for aesthetic purpose."
2. Use thicker curtains
Next reduce the heat you lose through your windows by investing in crazy awesome curtains. Like the ones whose sole mission in life is to prevent heat loss.
"The best option for the winter months would be a lined drapery," Stafford said. "They are the heaviest fabrics and have an extra layer of lining sewn on to block out the cold."
Compliment the curtains with energy-efficient honeycomb blind options.
"These are more subtle and only cover the window, but still are more of an investment than draperies that can be changed in and out with the season," she said.
If you absolutely love curtains, don't stop at the windows. Curtains can be used in front of doors that lead to the exterior of the home as well.
3. Throw a pillow on it
Finally simple, yet effective upgrades to stay warm this winter: pillows and throw blankets.
"These are forms of fabric items that you can cozy up in and stay warm while relaxing at home or just visually make a room feel warmer," Stafford said. "They are also easy to add interest or color to a space at different times of the year. Reds are most common to use in the winter because it is associated with Christmas, but it is also a very warm color so it warms up any space."
So what are you waiting for?
Make your house warmer and cooler looking today.