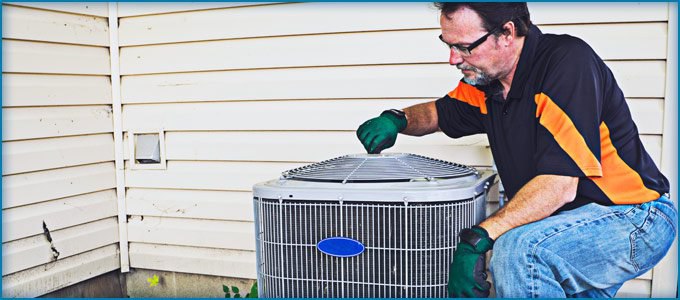 Subscribe
Tune Up Your Air Conditioner Before Summer
air conditioner | AC | Energy Saving Tips | HVAC contractor | Smart Homeowner Tips
For months your air conditioner was the last thing on your mind.
Now it should be top of mind.
As the clouds dissipate and the temperatures rise, you may turn on your air conditioner sooner than you expect.
So be prepared.
Translation: you need an air conditioner check up.
Think annual physical for your unit, minus the awkward moments and the copay.
The before
Walk outside and locate your air conditioner.
Is vegetation within 18 inches of it? Remove it. Is there debris within the fins? Remove it, using a hose with a nozzle and spraying at a 45-degree angle, according to Angie's List.
Next, find the drainage pipe and dislodge any sludge or grime using a wet-dry shop-vac.
Head back inside and review your air conditioner filter. It's located near where the return duct meets the blower unit.
"A badly clogged filter slows down the airflow through the blower unit, allowing the cooling coil to ice up. This could cause your unit to shut down," Popular Mechanics writes.
Now you're ready to turn it on.
The test
Before you head outside, ensure the breaker and/or disconnect switch to the breaker is turned on.
Then adjust the thermostat to cool and adjust the fan to auto, with a setting of 68 degrees or so, Angie's List recommends.
As the fan turns on, execute a 100-meter dash outside without running into your children or pets or neighbor or mailman.
Is the fan spinning? Good. Do you hear the hum of the compressor? Good.
Back inside one more time.
Listen carefully for any abnormal noises. If so, turn it off right away and contact a professional. If there are no weird noises, you're in business for the summer.
If aren't the do-it-yourself type and your air conditioner is aging, hire a professional HVAC contractor to review the air conditioner unit instead. The service usually cost less than $100.
Totally worth it.
The final check
So your air conditioner is running. The house is cool. Life is good.
But will it stay that way, without costing you a fortune?
If you have foam insulation, you can be assured it will. Foam insulation creates an air seal around your home, keeping the cold air inside instead of outside.
This creates summer electric bills that make you smile, not sweat.
Be sure your air conditioner works. And ensure it works efficiently.
Bring on the heat.