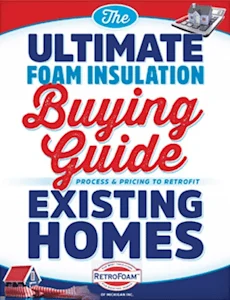 Have questions about insulating your existing home with foam? Our free educational guide compares home insulation types while answering the most frequently asked questions, including the process and pricing of foam insulation.
Home Buying | Real Estate | Smart Homeowner Tips | questions to ask when buying a house
When buying a home, excitement is understandably the default emotion.
Smart Homeowner Tips | conserve water | energy savings | faucet aerator
If your shower is an anticipated escape, a warm oasis after a long day on the job, anyone that suggests tweaking that routine is viewed with understandable skepticism.
It may sound counter intuitive, but your ceiling fans can be used for more than cooling off your home during the warm summer months.
Smart Homeowner Tips | roof | snow rake | winter
Every six inches of snowfall.