Spray Foam Insulation
The Home of Foam Blog
The Home of Foam Blog offers homeowners education and expert tips to help improve the comfort and energy efficiency of their home with spray foam insulation.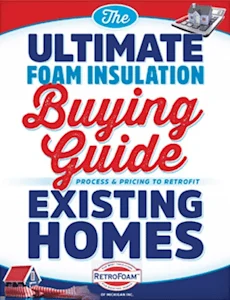 Ultimate Guide to Insulation for Existing Homes
Have questions about insulating your existing home with foam?
Our free educational guide compares home insulation types while answering the most frequently asked questions, including the process and pricing of foam insulation.