cathedral ceiling insulation | cellulose insulation | fiberglass insulation | injection foam insulation | insulation problems | spray foam insulation
Cathedral ceilings add a certain air of openness to them, but that openness can lead to problems if it isn't insulated properly.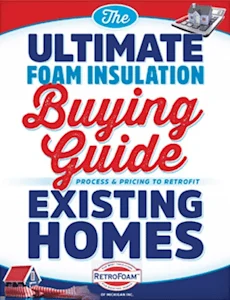 Have questions about insulating your existing home with foam? Our free educational guide compares home insulation types while answering the most frequently asked questions, including the process and pricing of foam insulation.