attic insulation | ice dams | open cell spray foam insulation | spray foam attic insulation
Places like Michigan are no stranger to ice dams with their cold winters and regular snowfall.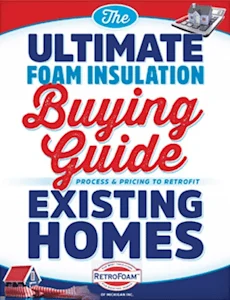 Have questions about insulating your existing home with foam? Our free educational guide compares home insulation types while answering the most frequently asked questions, including the process and pricing of foam insulation.