drywall | drywall repair | injection foam insulation
All you wanted was a warmer home and now you're looking at drywall that has seen better days.
FAQ | Foam Insulation | drywall | insulate walls | insulation | retrofoam | walls
Feeling drafts through your outlets and feeling cold spots on your walls? It might be time to insulate your exterior walls, but you're worried you'll have to tear down all your drywall.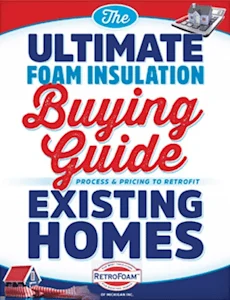 Have questions about insulating your existing home with foam? Our free educational guide compares home insulation types while answering the most frequently asked questions, including the process and pricing of foam insulation.