cold house | energy efficiency | hot house
You can't win for losing when it comes to your home's comfort.
Does your home get uncomfortable during the winter? Are your energy bills just outrageous? If you are living in a colder climate zone like Michigan, it is very likely you can relate.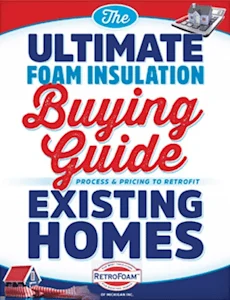 Have questions about insulating your existing home with foam? Our free educational guide compares home insulation types while answering the most frequently asked questions, including the process and pricing of foam insulation.
Foam Insulation | cold house | insulation | winter
The colder winter weather is working its way into your area and making your home unbearably cold.