Pests | allergens | cellulose insulation | fiberglass insulation | health | mold in house | remove old insulation
If you've done your research, you know that a superior insulation material can keep a lot of unwanted things out of your home – like allergens, pests, uncomfortable air, and moisture.
allergens | fiberglass | foam insulation benefits | indoor air quality | insulation | moisture | mold | pollen | pollutants
Did you know the old, traditional insulation you have in your walls could be making you sick?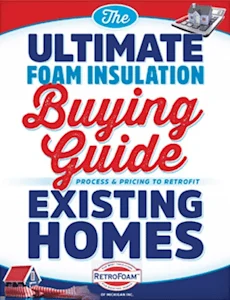 Have questions about insulating your existing home with foam? Our free educational guide compares home insulation types while answering the most frequently asked questions, including the process and pricing of foam insulation.