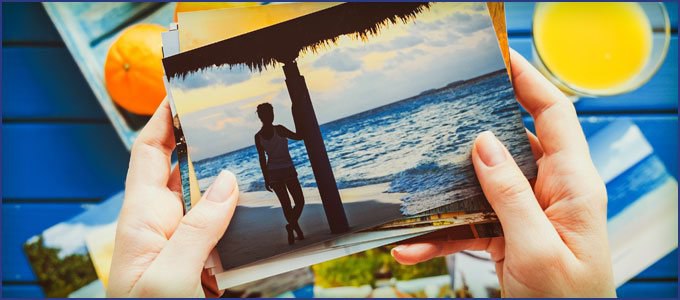 Subscribe
September Home Checklist
home checklist | home maintenance | home repair | September | Smart Homeowner Tips
Labor Day weekend is almost upon us, which means you have a three-day weekend to do whatever you want.
You could walk across the Mackinac Bridge.
You could squeeze in some rounds of golf.
You could host a Keeping up with the Kardashians marathon.
While two of those three options would actually help you improve as a human being, there is also a fourth option: dominate a series of home-related tasks to kickstart your best fall season ever.
Here are seven incredible opportunities to consider for the month of September.
1. Organize Summer Photos
You took amazing photos during your trip up north and your trip to Chicago and, of course, Uncle Ron's 20th Annual Pig Roast Family Reunion. But what good are they if they stay on your iPhone?
Set those pictures free.
Organize your digital pictures by trip and create folders on your computer. Then use those photos to create a coffee table book, a digital slideshow for your digital picture frame, or a coffee mug covered by your magazine-cover-worthy portrait.
Have a few really amazing ones? Think about purchasing a large canvas print and a small canvas print you can hang on your walls.
2. Do a deep clean
Ok, so spring cleaning is now more mainstream than Kraft food products. Translation? Expected, boring, and the same old, same old.
Surprise your family, your neighbors, and your local UPS driver by removing everything from a room or two in your home. Don't skip the garage, it's nasty. Vacuum everything, mop, dust, Febreeze, and throw out anything covered in dirt that's been sitting there all summer.
Your rooms will look brand new and the only costs will be your time plus some cleaning supplies.
3. Get out the blankets
This summer the last thing you needed was a blanket.
Consequently, they are probably in some long-forgotten spot in your home. Find them so you aren't in a panic for the parade, the local 5k, the high school football game or any other outdoor event you might attend this fall.
If the blankets have truly been neglected, consider a nice wash cycle so you don't offend other community members with the smell or sight of your blanket.
4. Inspect the furnace
Before the really cold weather hits, take a look at your furnace.
Replace the air filter, first and foremost. Next, clean the air vents and ducts by removing the vent covers with a screwdriver and using the extension of your vacuum to gather any excess dust, according to the SF Gate.
5. Remove portable AC units and put fans away
These items were lifesavers the past few months as temperatures hovered above 90 degrees. But with 50-degree overnights on the way, you can afford to remove your portable air conditioner units and put your fans away because you won't need them.
Take an extra few minutes to stack them in a clean, organized spot in your basement dedicated to seasonal items. Then next spring you can find them quickly and they won't be decorated with a layer of cobwebs.
6. Cover the grill and patio table
The hot dogs were incredible. The burgers were even better. But you probably won't be dabbling with fire as much this fall.
Shed a few tears first. Grab your grill cover and make the sure the little guy is well covered. Repeat with your patio table. If you have the space, you can even put the grill and patio table away in your garage or shed.
7. Consider adding more insulation
If you enjoy being comfortable in your home during the winter, don't forget to evaluate your insulation. Take action now before the cold weather hits and you can enjoy energy savings as well.
So there you have it.
Have a great September!