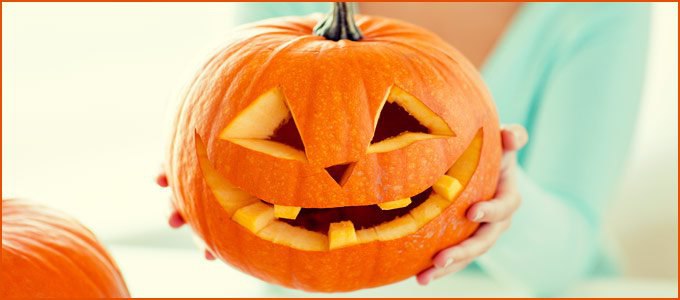 Subscribe
October Home Checklist
home checklist | home maintenance | home repair | october | Smart Homeowner Tips
Grab your favorite hoodie, the one your spouse asks you to throw out each year, and dive headfirst into the fall season.
This month's checklist will prescribe a healthy mix of chores and fun.
Whether it's a weeknight, a cool Saturday morning or the second half of a Detroit Lions game you know they are going to lose, these recommendations will promote a healthy home and healthy spirit.
Time to get to it.
Frolic in an orchard
Outfitted in your "dressy" hoodie mentioned above, you have to start October with a visit to your local orchard.
Hide the iPads from your family members, crowd into your minivan and embark on an outdoor adventure for people of all ages.
Ensure your orchard of choice has a hayride and jump on that right away. Like sprint to it the second you lock your car doors. Watch out for the elderly and small children, obviously.
Don't figure to pick out a pumpkin or two or three. Then locate some apple cider. Cider donuts. Apples. Apple pies. You get the idea.
While you are at the orchard, think about purchasing fall decor items. Sure, the big-box stores have them but the items are typically mass-produced and un-inspiring. Skip mediocrity and keep it local. Indulge in mums, Indian corn, and other fall plants you can showcase on your front porch, deck or even office cubicle.
Keep rodents homeless
This comment may seem harsh, but rodents love to become surprise, unwanted tenants of your home when the weather cools down.
They can sense where the warmth is - your heated home - and they will stop at nothing to experience that little slice of paradise.
So you must be diligent to seal the cracks in your home where rodents could enter. Here's how.
Rake it in
Don't let colder winds and lower temperatures discourage you from staying active outside.
Safely clean out any sticks, leaves and junk in your home's gutters and downspouts. We don't need those to clog up as fall often brings more rain.
It may seem obvious, but not everyone seems to understand it: rake your leaves when they cover your lawn. Kick it old school with rakes and tarps from the hardware store or invest in a modern marvel, a high-powered gas leaf blower with a backpack.
Shut off exterior faucets
Active faucets and pipes don't do well in sub-freezing temperatures. So don't chance it and take the extra precaution to turn off all exterior faucets around your home.
Inspect the crawlspace and attic
We know these are dark, scary places that few shop vacs go very often.
All the more reason to check the crawlspace and attic out before winter. Search for moisture, mold, and insulation levels.
Put up the storm windows and doors
Finally, choose the easy way to increase efficiency of older windows and doors: storm windows and doors.
Installed into the window frame or door frame, storm windows and storm doors provide an extra layer of insulation, keeping you warmer in the winter.
Wrapping it up
By now, your hoodie is super sweaty and you are ready to crash.
Do it.
Happy October.