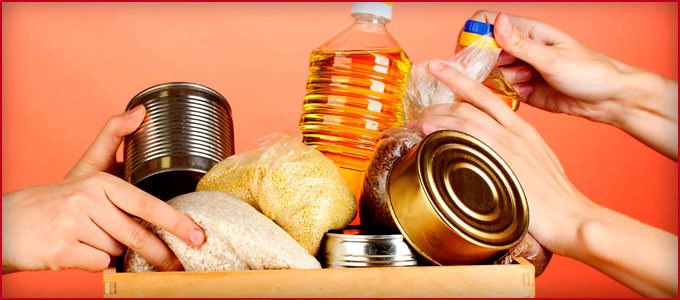 Subscribe
November Home Checklist
home checklist | home repair | november | Smart Homeowner Tips
Now that the Chicago Cubs are World Series Champions, one thing is certainly clear: anything is possible.
If a 108-year curse can be reversed this month, you have no excuses. How can you not be inspired?
Let's take the Cubbies momentum and transfer the energy to getting these things done around the house this November. The more you get done now the less stressed you will be around the holidays.
Start planning for Thanksgiving
It's only a few weeks away so don't be that guy or gal that's scrambling the night before in the grocery store. If you plan early, there are plenty of baking ingredients for everyone. If you procrastinate, you will endure bumper-to-bumper shopping cart traffic and plenty of shortages.
Plan your menu. Pull out your recipes. Confirm what ingredients you have. Then go buy what you don't have - a week before.
Check the sump pump
If you have a sump pump in the basement it is an important component in your home to prevent groundwater or rainwater from building up in your basement, according to Allstate.
Give it a good check to ensure it is working properly. "Pour enough water into the sump to cycle the pump and assure its proper functioning," the Sump and Sewage Pump Manufacturer's Association writes. This will give you a peace of mind to help prevent a wet basement.
Start your holiday shopping
Unless you have a tradition of going to the mall each year on Christmas Eve you can save yourself a lot of stress by planning your holiday shopping early.
The key is figuring out who you need to buy for and jotting down gift ideas for each. Paper is great, but feel free to push yourself and go digital, complete with hyperlinks.
Then watch for sales at your favorite stores, but don't wait too long or your child or grandchild won't be getting the toy that everyone is talking about.
Plan holiday cards
Take any professional photos this year? Perfect, you are halfway there. If not, don't worry because digital cameras are great these days. Have a friend take a few shots and boom, you are all caught up.
Then either print out copies of your favorite photo or go online to create a quick Christmas card using one of the countless templates. Either way it shouldn't take you long.
Try to accomplish your card planning before Thanksgiving. If you wait too long, you will get too busy attending parties you don't want to be at and forget to send them out, or remember last minute when it is too late. Either way the cards won't arrive at the ideal time.
Donate to your local food pantry or soup kitchen
Everyone knows the need is greater in November and December, but that doesn't always lead to action.
You can reverse that trend this year.
When you visit the grocery store, consciously grab a few extra cans of nonperishable items. After a few weeks, your collection will add up to a significant donation.
Also consider a financial donation if that is more convenient for you.
There you have it.
What else are you planning to accomplish this November?