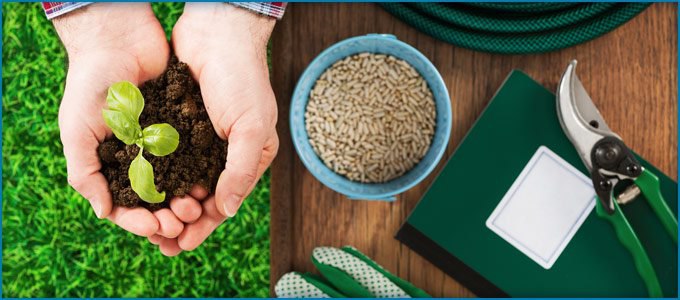 Subscribe
May Home Checklist
May | home checklist | home maintenance | home repair | News | Smart Homeowner Tips
Over the course of one week, you packed away your winter coat and dusted off your shorts. After a healthy-dose of summer temperatures it's time to perform "summer-is-just-around-the-corner" activities. Now get out of here. Your yard is waiting.
De-Winterize the Irrigation System
Whether you hired a professional or handled winterizing your sprinkler system yourself, it's time to turn the system back on. Your neighbor's lawn is growing. They mowed it already so it's time to play catch up. Call your lawn service guy or head outside yourself.
Power Wash the Siding, Fence, and Deck
Power washing can be magical - with the right techniques. Survey your home, fence and deck. If the mildew stains are nasty, consider a pump garden sprayer loaded with a solution of liquid bleach, Jomax mildewcide and water, Popular Mechanics recommends. Pretreat the affected areas with the solution and then power wash. When power washing, wash bottom up and rinse top down.
Repair Screen Doors and Windows
Winter weather can wear down your screen doors and windows. Don't let bugs or small rodents gain VIP access to your home. If the frames remain in decent shape, repairs should be simple and not take long, according to The Family Handyman.
Review the Air Conditioner

It's OK to admit you were tempted to use your air conditioner already. But don't use it. Not yet. Review the outdoor condenser unit, the indoor air handler unit, and then, and only then, turn on the air conditioner for a test run, Angie's List suggests. For more details, read our AC Tune Up article.
Clean out the Garage, Barn or Shed
The temperature is no longer a go-to excuse for avoiding the garage, barn or shed cleaning day. If you didn't use an item last year, consider a garage sale, donating it or throwing the item away. For everything that remains, improve the organization of your storage facilities. "Remember that the four walls of your garage are actually four more floors. With the right shelves and hooks, you can actually quadruple your storage space," according to DIY Network.
Plant Your Garden
Grab your gloves and get dirty. Real dirty. Have fun building out your garden. Whether you plant flowers for show or actual food for the kitchen, a little work now, pays off later. Think about creating natural markers by writing the names of plants on the flat faces of stones. Then put them near the base of the plants, HGTV recommends.
Mulch Around the House
Give yourself a high-five for waiting until May to mulch. Many well-intentioned homeowners start mulching too early with too much mulch. The seedlings you plant need a thin layer to grow - too thick a layer of mulch and it may be impenetrable, according to Lowe's. Adding a second layer of mulch later is totally fine. We won't tell.
What's on your to-do list this May?