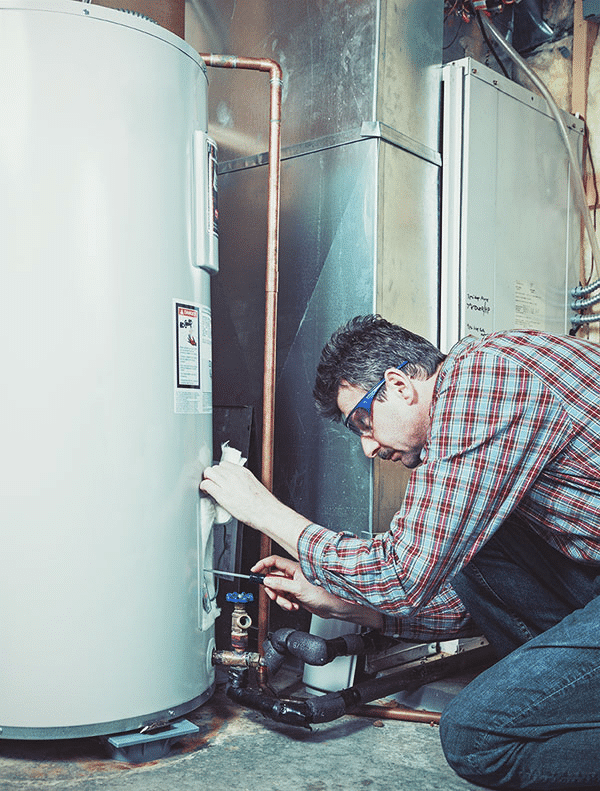 Subscribe
Kick-Off Spring Cleaning and Home Improvements with These 5 Tips
Appliance maintenance | Exterior check-ups | interior cleaning | Spring cleaning | Structure checks | home insulation | Smart Homeowner Tips
Spring has sprung and for many that means sprucing up after winter and getting a start on those home improvement projects.
Spring cleaning coupled with home improvement projects can give your home the makeover it deserves while making it run more smoothly and efficiently, thus saving you money. Now you're ready to get to work, but you need to know where to start.
RetroFoam of Michigan has been sprucing up homes with foam insulation for more than 15 years. We have compiled a list of great places to start to put a little spring in your home's step.
Maintenance on Appliances: Refrigerator and Water Heater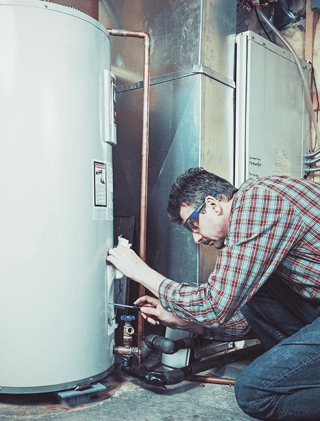 There is some cleaning you can do to make your appliances run more efficiently. While deep cleaning the oven and microwave are go-to chores, there are some things you can do that may not have occurred to you.
Vacuum the coils on your refrigerator. The coils on the bottom or back of your refrigerator conduct the air from inside the appliance. If the coils are coated with dust, they will do the job less efficiently, causing your fridge to work harder. This means higher energy bills. If you use a vacuum cleaner to clean the coils, the refrigerator will run much more efficiently.
Drain your water heater. Sediment can build up inside your water heater over time. You can use the spigot near the bottom of the heater to drain it. By doing this, you can prolong the water heater's life while reducing your energy bill.
Interior Cleaning: Air Ducts, Carpets, and Windows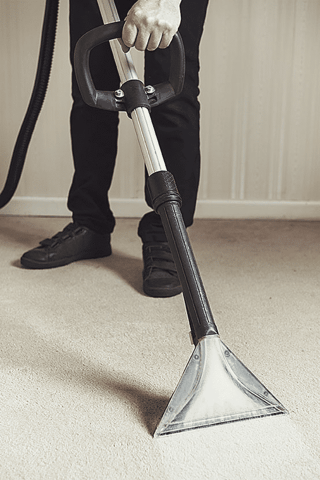 A deep clean of your home as spring kicks-off can help to cut down on the number allergens lurking about.
Clean those air ducts. There is a normal amount of dust and dirt that can be found in all homes with air ducts, but there are several factors that increase your need to have those vents cleaned regularly including:
Pets.
People in the home with allergies or asthma.
Cigarette or cigar smoke.
Water contamination or damage to the home or HVAC system.
Home renovation or remodeling projects.
Deep clean the carpets. To maintain a new carpet's warranty, you may need to have it cleaned professionally every 12 to 18 months, according to Better Homes and Gardens. Otherwise, you can do it yourself by renting a deep cleaner or by buying a professional-style model designed for use in the home.
Wash the windows. Be sure to pick a cloudy day to wash your windows. If there is too much sunlight, the cleaning solution will dry too fast and you'll have streaks.
Clean and repair your screens. Trying to reduce your electric bills as the spring turns to summer? In Michigan you can keep your house cooler at night by opening the windows. Gently scrub the screens on a flat surface with soapy water. You should also patch any small holes as needed.
Exterior Check-Ups: Faucets, Concrete, AC Unit, and Power Equipment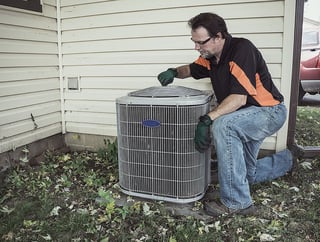 The inside of your home isn't the only place that can use a little love this spring. There are areas that also need attention from the air conditioning unit to fixing cracked concrete.
Check outside water hoses and faucets. Checking your outdoor faucets and hoses for freeze damage should be done each year. Turn the water on and place your thumb or finger over the opening. If you can stop the flow of water, your pipe running inside the home could be damaged and will need to be replaced. While you're checking the faucets, check your hoses for dry rot.
Inspect your concrete. Once the weather starts to warm-up you should inspect concrete slabs for signs of cracks or movement. All exterior slabs, except for pool decks, should drain away from the home's foundation.
If you find cracks, you can fill them with a concrete crack filler or silicone caulk. When weather permits, you should power-wash and then seal the concrete around your home.
Service your AC unit and maintain the area around it. Have a qualified heating and cooling contractor clean and service your AC unit. Clean coils on the unit will make it operate more efficiently and an annual service call will keep the system working at peak performance levels. Also make sure to change the interior filters on a regular basis.
Clear the vegetation from around your AC unit. To work efficiently, the compressor needs good airflow. To ensure it has enough breathing room, prune any plant growth that could block it.
Check outdoor power equipment. Check your gas- and battery-operated lawn equipment to make sure it is ready for summer use. Clean equipment and sharp cutting blades will make yardwork much easier.
Home Structure Clean-Ups and Checks: Shingles, Gutters, and Chimney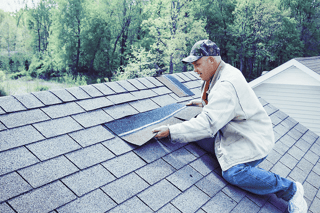 Giving your home a once over structurally following all the abuses Old Man Winter dishes out is a good idea. You have focused on the ground up, now it's time to take a look at the top.
Examine the roof's shingles. When the weather turns nice you should bust out your ladder and examine the shingles on your roof to see if any were lost or damaged during the winter. If your home has an older roof covering, you may need to start a budget for replacement.
The summer isn't doing your roof any favors either. The sun can also damage shingles.
Any shingles that are cracked, buckled or loose, or are missing granules need to be replaced. Flashing around plumbing vents, skylights, and chimneys need to be checked and repaired by a qualified roofer.
Check the gutters. Check the gutters to see if they are loose or leaky. Improper drainage can lead to water in your basement or crawl space. Make sure your downspouts drain away from the foundation of your home and are free and clear of any debris.
Examine your chimney. You should examine the outside of the chimney for any signs of damage. It is a good idea to have the flue cleaned and inspected by a certified chimney sweep.
Update Home Insulation: Increase Comfort, Health, and Energy Savings

You've been planning your spring projects and now it's time to act. One thing you may not have thought about is updating the insulation in your home to spruce it up while making your space more comfortable and energy efficient.
Insulating your home with foam insulation will not only save you money long-term on your energy bills, but will make your home much more comfortable. Another benefit of foam insulation is reducing those spring-time airborne allergens and pollutants from entering your home.
What's Next?
So you've gone through the tips and now you are ready to get started on some projects.
If you'd like more information on the benefits of foam insulation for your home, give us a call at 866-900-3626.