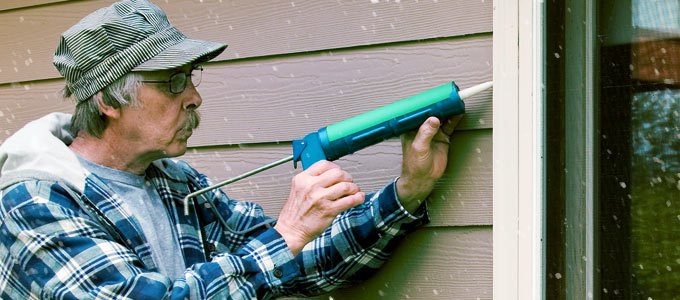 Subscribe
How to Keep Critters Out of Your Home This Winter
air leakage | critters | Smart Homeowner Tips | winter
Don't let your home become a warm escape for rodents this winter.
Instead spend a few minutes reviewing your property to ensure you aren't welcoming critters in due to neglect or carelessness.
Your family will thank you.
"Rodents invade an estimated 21 million homes each year," Cindy Mannes, vice president of public affairs for the National Pest Management Association (NPMA), said in a Nov. 11 release. "The best thing a homeowner can do to stave off rodents is take steps to prevent them from coming inside before they begin their winter search for food and shelter."
First, scan your home for cracks or crevices, watching out for spots were utilities and pipes enter the home. Rodents are experts at detecting warm air leakage.
Mice, you know, the rodents that freak most people out, need only a hole the size of a dime to invade your home. Their flexible body frame helps them squeeze through almost anywhere.
"Any opening needs to be sealed up," said Jeff Budd, co-owner of Shoreline Services Inc. in Holland, Mich."If the head fits, everything else will follow."
He recommends sealing cracks or crevices with steel wool or copper because mice don't like to chew through those materials.
Insects aren't shy about winter invasions either.
Budd said stink bugs and ladybugs follow the warm air into homes and settle in any wall voids they can find. Then they reproduce by the thousands, a wonderful, belated Christmas gift for any homeowner.
Ensure you seal any openings near windows and cracks where the siding board and foundation meet to prevent these insect invasions, he said.
Another question to ask yourself: what is surrounding my home? Store your firewood at least 20 feet from the home and 5 feet off the ground. Keep shrubbery and tree branches cut back from the house.
If you follow these tips, you will prevent major headaches later on.
"Rodents are notorious carriers of a slew of illnesses and bacteria, and a buildup of their droppings can worsen asthma and allergy symptoms," the NPMA said in the release. "They are capable of chewing through drywall, insulation, wood and electrical wiring, increasing the potential risk for fires."
So find a crack. Seal it up. Then sit back and enjoy your fireplace.