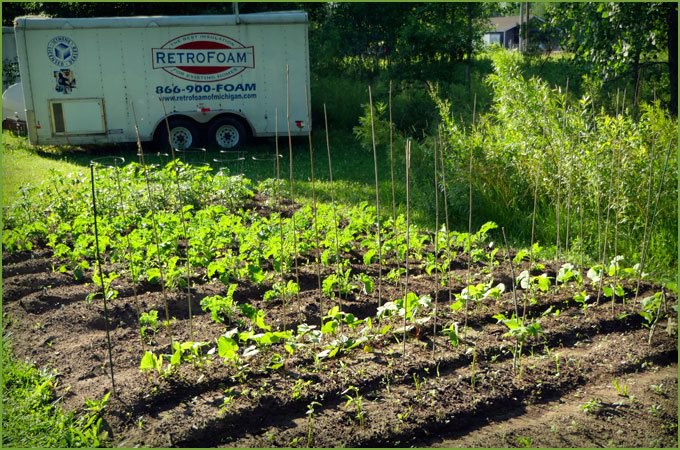 Subscribe
RetroFoam of Michigan Staff Come Together to Start Company Garden
Inside Look | company garden | garden | health
If you've ever stopped in to the RetroFoam office you've probably been offered a fresh piece of fruit. Soon we'll be able to add our own snacks that will be grown in our own backyard! The new project that we've been working on is our very own garden, located behind our shop in Montrose.
Graphic designer and resident green thumb Charles Wollitz said about the garden, "It's always felt good to get in touch with nature." He's taken charge of the project instructing the rest of the staff on the basics of gardening.
Right now we have a variety of different vegetables, peppers, kale (which RetroFoam owner Mark Massey loves to turn into smoothies), green beans, squash, and tomatoes! We're looking at planting some more and hopefully having a "salsa-bration" sometime this summer.
Save