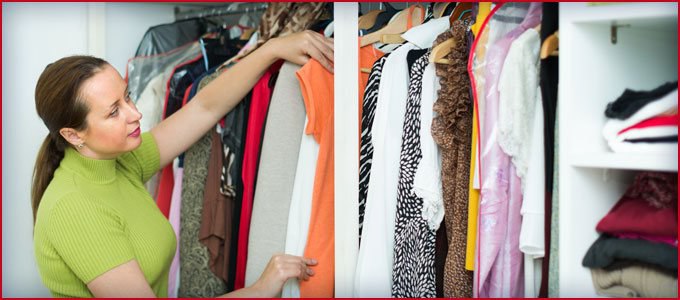 Subscribe
August Home Checklist
august | home checklist | home maintenance | home repair | Smart Homeowner Tips
Football season is finally only a few weeks away, but don't let that anticipation distract you from some important homeowner tasks in August.
It's to review. It's time to look ahead.
Knock off this checklist and we personally give you permission to draft your fantasy football team at work, kick back in your recliner when you arrive home, and eat greasy pepperoni pizza until there is a diminishing return on it.
Don't tell your boss, it's our little secret.
Let's get started.
Review your outdoor summer gear
You hit the beach hard. You hit the ball field hard. You hit the golf course … hardly at all. So grab the hose and clean up your sandy beach gear and your dusty cleats. You don't want that mess in your closets or basement or shed. Then slowly put it away in the proper storage area. If you didn't use something all summer, get rid of it. Exception? Golf clubs. Next year is your year, Mr. Jordan Spieth. Oh, and don't forget to visit your local sporting goods store for end of summer deals on gear for next summer.
Check for dampness in the basement
Next, since we've had such a hot and humid summer you must check on the land down under. We're talking the basement. The high humidity can cause a damp basement, which could result into mold and mildew. Not good for you or your guests. So ensure you know the humidity level of your basement and whether your dehumidifier is even working. For more tips about the ideal indoor humidity, click here.
Home energy audit
The 90-degree temperatures and high humidity kept your air conditioner working overtime. Your energy bill was, well, scary. We had a solar vortex. What makes you think the reverse won't happen this winter if the season strikes back with a polar vortex? It's time to invite people over who study, dream about, and ultimately nerd out over energy inefficiencies in homes. This isn't a social event. It's a money-saving home energy audit.
Organize the closets
Your closets took a beating this summer since everyone wanted to be outside. Who wants to clean when it's been sunny for 20 days in a row? With school just around the corner, though, you need to find things. Tackle one closet at a time for a week or two, unless you only have one closet. In that case, you have bigger problems than we can address here. Make sure any item gathering serious dust finds a new home outside your home.
Plan a last minute weekend or day trip
You have a few more weeks to get crazy before summer ends. Consider a trip with little or no planning at all, just to break up the routine. Find a cheap motel in Traverse City wine country. Catch a Tigers game and spend the night in downtown Detroit. Travel the southwest coast of Michigan in search of the perfect antique find. Take the ferry to Mackinac Island and soak up the little-known nightlife. Whatever you do, make some summer memories before it slips by and post all the pictures on Facebook, but not until after your trip.
Part ways with landscaping elements
I know you spent hours picking out the perfect flowers for your garden and front flower box and back flower box. But this is the time of year when you are reminded flowers don't live forever. In fact, they don't last past the summer. And that's okay. You watered them faithfully so now it's time to dispose of them faithfully. Trim back dead flowers in your landscaping. Get rid of your potted flowers in your back field. Or trash. Or neighbor's patio. It's okay to mourn but don't worry. Mum season is just around the corner.
What do you plan to accomplish around the house this August?