Subscribe
Federal Tax Credits for Insulation [Through Tax Year 2016]
insulation tax credits | Tax Credits | insulation | irs form 5695 | News
In addition to possible rebates from your local Michigan energy provider, taxpayers who make qualified energy efficiency improvements to their home, including foam insulation, may be eligible for the Nonbusiness Energy Property Credit using IRS Form 5695 with your federal tax return.
If RetroFoam of Michigan insulated your principle residence with foam insulation between January 1, 2011 and December 31, 2016, you may be eligible for a 10% tax credit on the material cost of your project, up to a lifetime value of $500.
Highlights of the Nonbusiness Energy Property Tax Credit
10% credit of the insulation material cost
Combined credit limit of $500 for qualified energy efficient improvements claimed (windows, furnaces, roofs, etc) for all tax years after 2005
Your home was insulated between January 1, 2011 and December 31, 2016
Home must be existing and your primary residence
Insulation must have a Manufacturers Certification Statement
Must be claimed by April 15, 2017 using IRS Form 5695
New construction, rentals, secondary homes, out buildings, and businesses do not qualify for this tax credit. Insulation labor costs also do not qualify.
Please consult your tax professional to see if your foam insulation project qualifies for the Nonbusiness Energy Property Tax Credit.
If You Qualify for the Insulation Tax Credit
Your invoice from RetroFoam of Michigan doesn't break out the material and labor costs, but 85% of your total invoice is contributed to material costs.
For example, if your total insulation project totaled $5,000, 85% of this total is the material cost you can use for this credit, or $4,250. Take 10% of that and you could receive a $425 tax credit (provided you qualify and haven't used the $500 lifetime limit).
Request an Invoice from RetroFoam of Michigan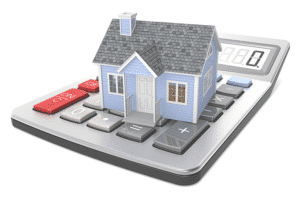 If you would like to request an invoice showing the material cost of your insulation project, please fill out the form below and we'll email you an invoice. This is the best and fastest way to request an invoice, and you should receive it within a few days.
You can download the Manufacturer's Certification Statement from RetroFoam (Polymaster) and Icynene to keep for your records. Your tax professional may request these, but you do not need to send them to the IRS.
More Information
For more information, please view the information below or consult your tax professional.
Is there a tax credit for insulation and home sealing products?
Energy Tax Credit: Which Home Improvements Qualify?
Save
Save
Save
Save
Save
Save
Save
Save